Create Your Own: Bracelet Stack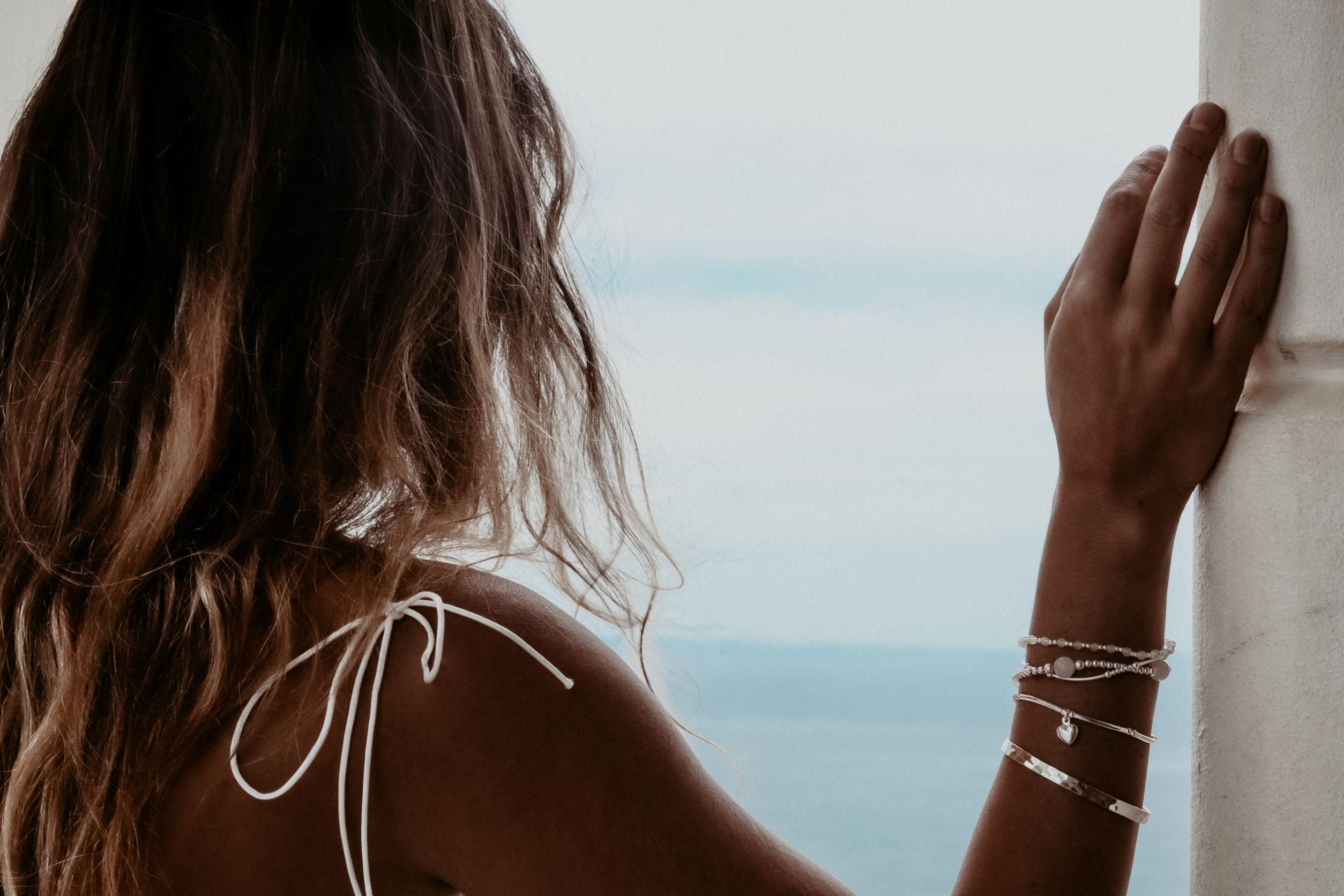 Worn individually or stacked for your own look, our selection of sterling silver bangles and bracelets are the perfect addition to any look. Bracelet stacks incorporating bangles, stretch bracelets and half cuffs have become the must-have accessory of the year. They add a kind of 'casual elegance' to every outfit and suit both day and night wear. 
Silver or gold, mix them both. Go for a simple stack or layer more and more, like adding memories to a book.
The key to a great stack...
There are a few things to consider when choosing your stack:
Our Classic Bangles, Cuffs and Chain Bracelets ensure elegance and stand out with their solid, sturdy look.
Why we love these...
There are a number of reasons for the popularity of bracelet stacks. One being that 'I just threw this on' look, coveted by every fashionista. The other is, bracelets are like memories. Similar to the concept of charm bracelets, stacking multiple styles can be the result of acquiring different bracelets for different meanings. For us bracelets are symbolic of a certain time and place, adding often and with gold on one wrist and silver on the other for a mixed and matched look. 
Bracelets are personal so make your look YOURS! Find your perfect stack from our existing range or build your own by combining your favourite Bangles, Bracelets and Cuffs.
...and if your aren't sure, message us on Facebook or Instagram,
xox
The Petals Team